About Us
Global Systems Search, Inc. (GSS) is a professional search firm headquartered in New Jersey. Our global alliances enable both clients and candidates to gain the benefits of solid relationships built over time. GSS has relationships with recruiting firms to share resources and expertise enabling us to identify a wider breadth of solutions with partners we trust. We are dedicated to finding the right solution for you, in the minimum amount of time. Our objective is to deliver results that far exceed your expectations.
---

Jaime Fields, President
Global Systems Search, Inc. was founded by Jaime Fields who has been engaged in professional search services since 1986. GSS is specifically geared towards specific market niches with a concentration in providing talent within the financial services and tech start up industries. After beginning her career with an established nationwide recruiting firm, Jaime spent 13 years at Pencom Systems Inc., a national Recruiting/Software Services and Consulting firm. She initially participated in providing consultants for IBM's first real time UNIX offering effort and moved to the NYC financial Services recruiting division in 1990. In 1991 she managed the Financial Services recruiting team engaged in full-time and consulting search services in New York, New Jersey and Connecticut. Jaime led the Financial Services App Dev recruiting team, and then as a Partner and Vice President, participated in the establishment of the Executive Search Division.
Throughout her career, Jaime has been responsible for the full recruiting systems life cycle, including managing client and candidate relationships.
In 2001, Jaime formed GSS with a commitment to providing professional search services with integrity and a commitment to excellence. She has specialized in search efforts within the Financial Services, Software Start up, Media and Real Estate industries. Jaime received her Bachelors degree in Business from the University Of Massachusetts, Amherst.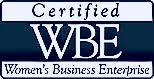 NJ Commerce and Economic Growth Commission Office of Development for Small Business and Women and Minority Businesses
---

Chris Hetzel, VP of Recruiting
With 10 years of Sales experience, Chris joined GSS in 2013 in a financial services software recruiting capacity, and was promoted to VP of Recruiting in 2014.    He has built a vast network of quality candidates through a combination of candidate referrals and organic recruiting efforts.   Chris's drive, attention to detail, and thorough understanding of the full recruiting life cycle uniquely positions him to secure long term positions for the high quality candidates he represents.   Chris received his Bachelors Degree from Stephen F. Austin State University in Texas.